Trusted by 100,000+ users
When it comes to coaching, who has time for clunky platforms and dull spreadsheets?
Switch to Kahunas, and get back to doing what you do best - helping your clients transform their lives!
Start your 14 day free trial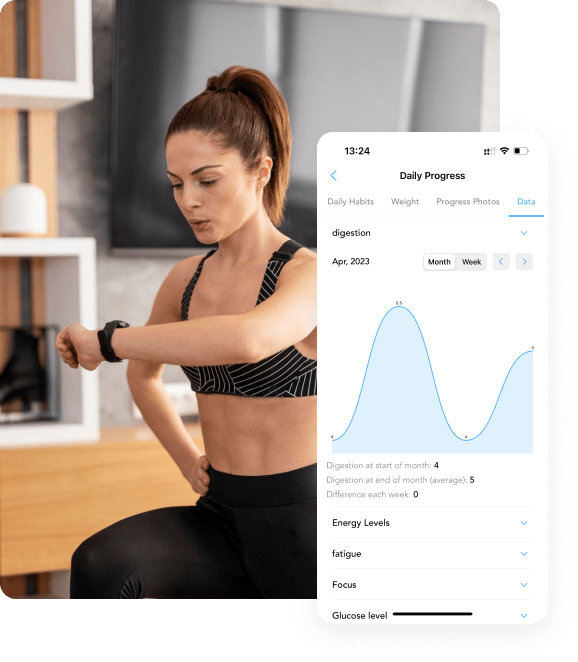 To be a great coach
takes Kahunas!
The all-in-one coaching platform that gives you your own branded coaching app in the app stores.
Live in the app stores in less than 30 days.
Did you know there are over 1 million personal training businesses worldwide! How do you set yourself apart? It can be challenging to create a unique and professional brand that connects with your target audience. That's why you need your own branded coaching app (without paying a fortune) that showcases your professionalism and reinforces your brand identity. With Kahunas, we create your app with your unique logo, color schemes, and personalized features that provide a seamless coaching journey. Stand out from the crowd and enhance the engagement and overall user experience for your clients.
We build all our features with the help of coaches, your clients can log nutrition..

Track workouts

Check-in

View progress

Access your premium content

Send voice notes and messages
Don't let your competition take the lead. Try Kahunas today and give your coaching business the boost it needs to succeed
Start your 14 day free trial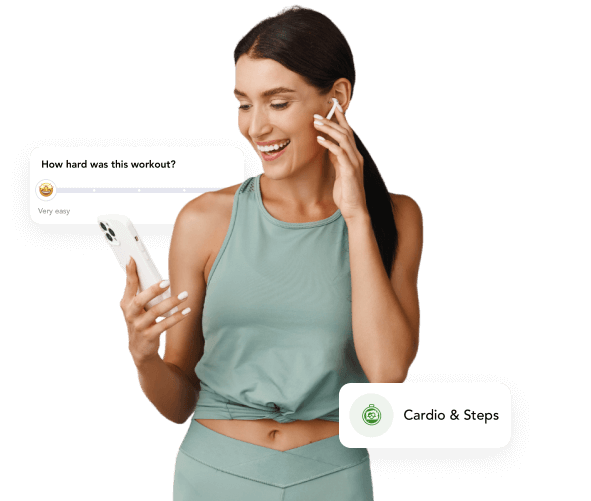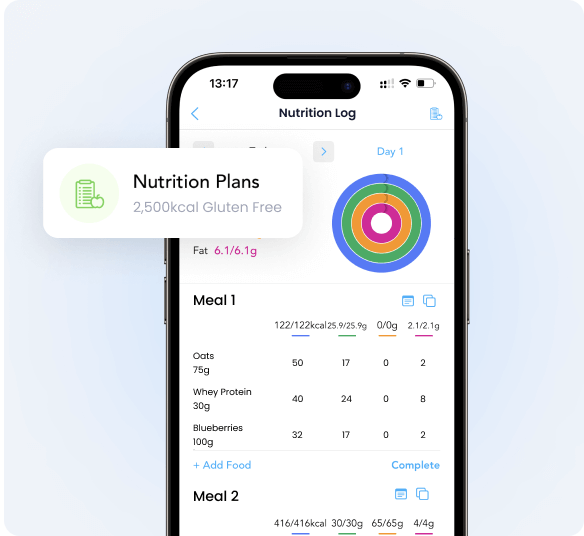 In App Nutrition Diary
Do you have clients who need help staying on track with their nutrition plans?
Your in app nutrition logger makes it easier than ever for clients to stick to their plan. The ultimate solution to all your nutrition tracking needs. With your app, clients can track their progress efficiently and effectively. They can log their nutrition intake and easily view their nutrition plan to ensure they're on track. Not only that, but you can also hide specific macronutrients if you only want clients to track certain things. This means you're in complete control of their nutrition journey, all while saving time and streamlining your coaching process.
Start your 14 day free trial
Workout Log
Do you find it challenging to keep track of your clients' workout progress?
Without proper tracking, it can be difficult to ensure that your clients are making progress and achieving their fitness goals. Your in-app workout log allows your clients to view the workout plans you create for them, log their workouts, and track their progress - all in one place. And as a coach, you can easily view their workout log and make sure they are staying on track with their goals.
Your app goes beyond just creating workout plans; you can create straight sets, supersets, use our exercise library or upload your own and we even have an automatic rest timer to help your clients optimize their workout sessions, making it easy to manage everything in one place.
Start your 14 day free trial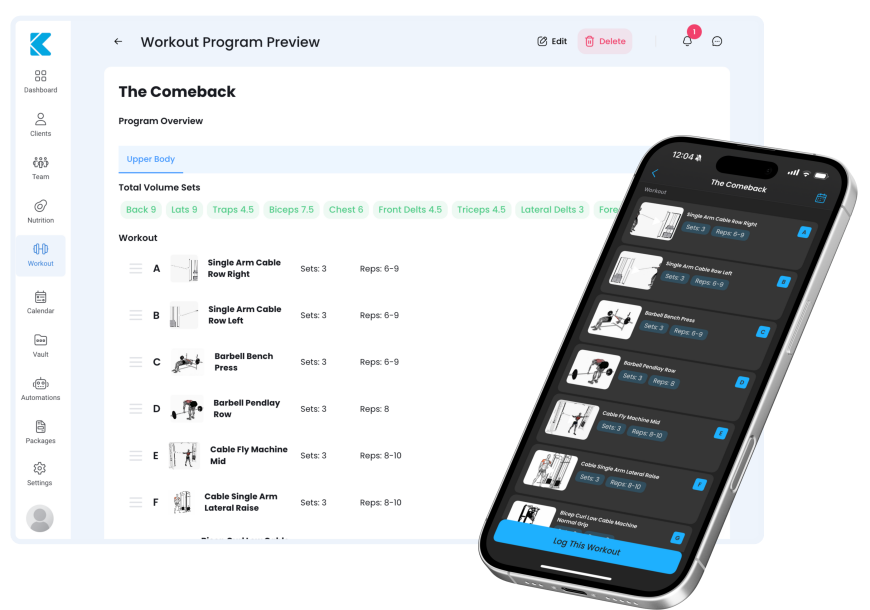 Say goodbye to coaching chaos and hello to Kahunas!
Are you struggling to keep your clients engaged and retention high?
With our powerful platform, you can easily upload all of your audio, video, documents, and PDF files in one place, making it simple for your clients to access everything they need. Plus, you can even drip out content over time, keeping your clients engaged and coming back for more.With The Vault, you'll be able to provide your clients with a seamless, engaging experience without the hassle of managing multiple systems.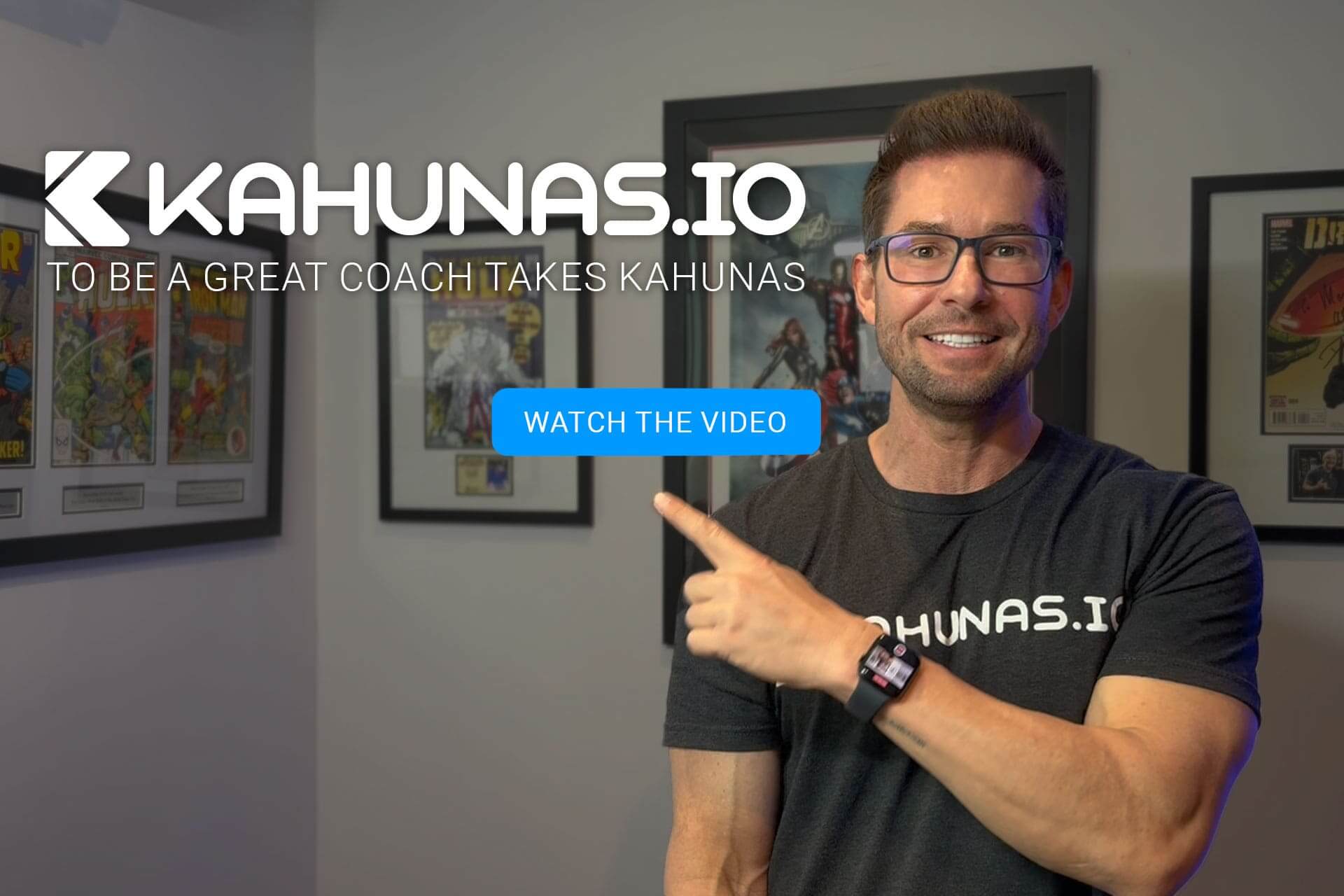 Start your 14 day free trial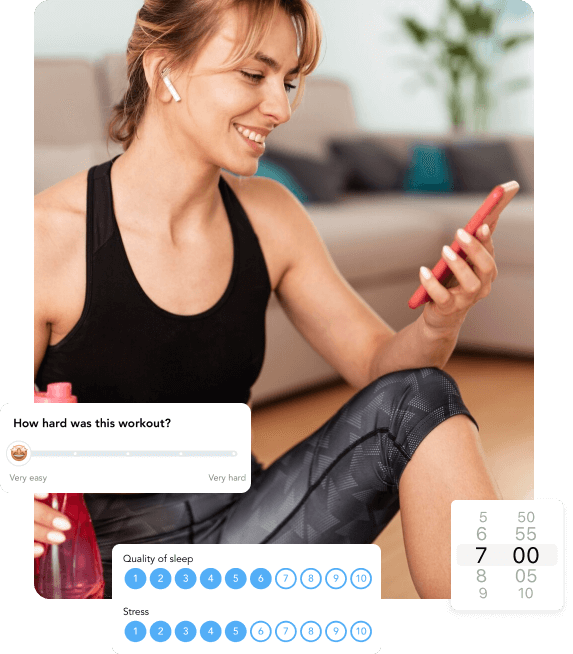 Custom check-in &
daily habit forms
Track the things that matter most to your clients
You can easily create customized forms for all of your clients' weekly check-ins and daily accountability check-ins. You can add as many metrics and fields as you want, making sure you're gathering all the information you need to support your clients' goals. Plus, you can track all the data points on your dashboard and in your app, giving you a clear overview of your clients' progress. Set actionable daily habits or create comprehensive forms for you clients to complete directly in your branded app. You can even compare check-ins side by side to see how your client is progressing week to week.
Track client progress
The one-stop solution for tracking all your clients' progress
We understand how difficult it can be to manage multiple clients and their check-in forms. It's time-consuming, and the data can be overwhelming and hard to analyze. Missing critical information is not an option and can hinder your clients' progress. With our user-friendly platform, you can easily track your clients' progress for any metrics. Our platform provides you with a visual representation of progress over time, so you can easily identify trends and patterns that help you make informed decisions about your clients' fitness journey.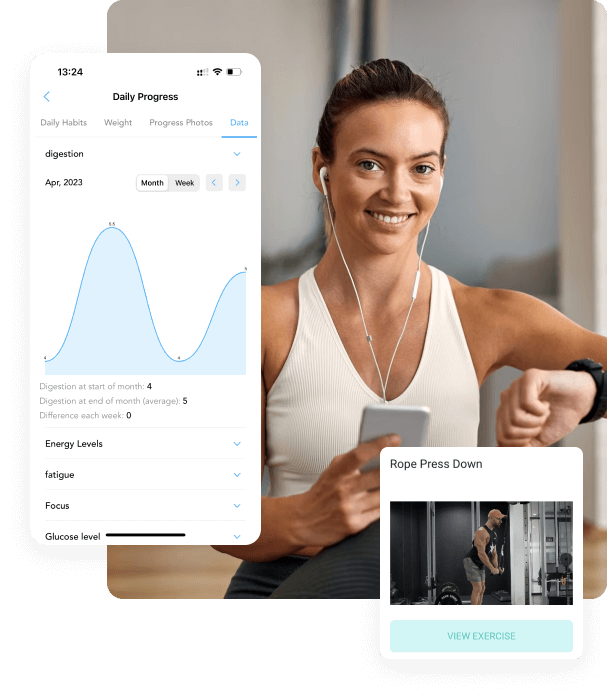 Plus many more time saving coaching features.
Exercise Library
Over 1000 exercises covered but you can also add your own. Either directly upload or import from YouTube.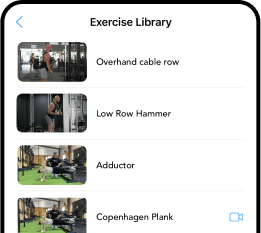 Custom Payment Plans
Create recurring and 1 off payment plans for your clients. You can even set up offline payment if you get paid elsewhere.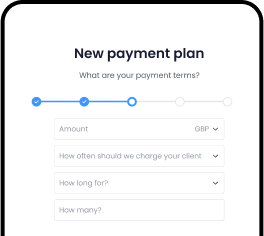 Automations
Create forms to capture leads & automate follow ups, you can also create engaging email, chat and push notifications for many of the events in Kahunas.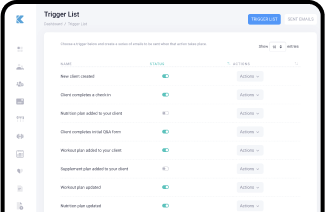 Calendar
Schedule events, goals, appointments and more with your clients. Receive notifications ahead of time and on the day.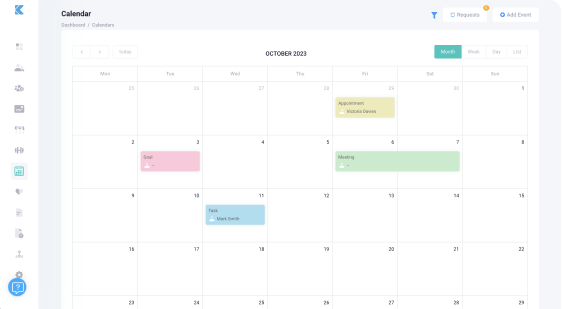 Supplement Plans
Create your own supplement plans and add links to your favourite supplements directly in the plans.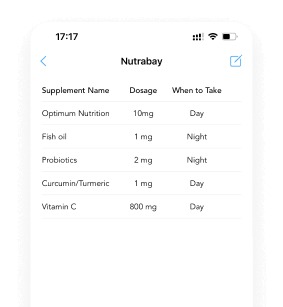 Stripe & PayPal
Accept Stripe & PayPal payments directly. We don't charge any commission on your sales.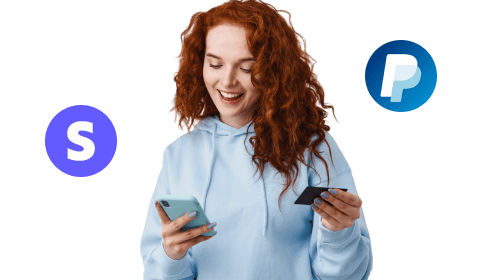 Wearables (launching soon)
We are working on integrating all the major wearables, Google Fit, Apple, Oura and FitBit to automate tracking of your clients biometrics.
Over 4,000 coaches love Kahunas..
With prices lower than the cost of protein shake each day what have you got to lose?!
Get your own branded coaching app live in less than 30 days
Starter
Best for coaches just starting out who want to level up their coaching and manage everything in place
$49 / Month
$499 / Year
Pay yearly save 15% $499
Kahunas branded iOS app
Kahunas branded Android app
Up to 50 clients
Exercise library 1000+ videos
Unlimited workouts
Unlimited nutrition plans
Custom check-in forms
Automations
Most Popular
Pro
Best for coaches who want to wow their clients with your very own branded app in the App Stores.
$59 / Month
$569 / Year
Pay yearly save 20% $569
Your own branded iOS app
Your own branded Android app
Up to 100 clients
Exercise library 1000+ videos
Mobility exercise library 50+ videos
Unlimited workouts
Unlimited nutrition plans
Custom check-in forms
Automations
Business
Best for teams who have multiple coaches and need to assign clients to different coaches.
$99 / Month
$939 / Year
Pay yearly save 20% $939
Your own branded iOS app
Your own branded Android app
Unlimited clients
Up to 10 team members
Exercise library 1000+ videos
Mobility exercise library 50+ videos
Unlimited workouts
Unlimited nutrition plans
Custom check-in forms
Automations
Account Manager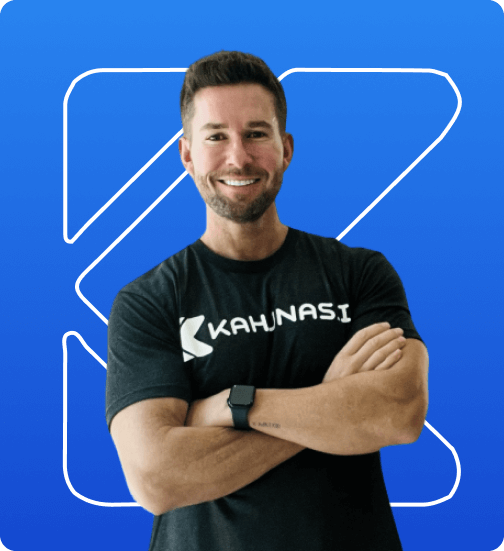 My Personal Guarantee to All Coaches
Hi, my name is Mark, I am the founder of Kahunas.
Hi, my name is Mark, I am the founder of Kahunas. I have worked in the fitness industry for the last decade helping to scale digital brands and apps to 7 figures and beyond. Working with busy online coaches just like you to create a coaching platform that delivers on it's promise.

Kahunas is not a faceless corporation where you will wait weeks for a reply or have no one to support you, I am obsessed with making this the best damn platform there is, and that only comes with transparency and honesty, working with you directly to continue to make Kahunas better and better.

I know you work hard for your money, I know what it means to put in 15 hour days, day after day to grow your business, and the last thing you need is the hassle of dealing with techy problems or wasting time. That's why I am giving you my personal guarantee, join today, try Kahunas out, not just for the 14 days, try it out for 3 months. If at the end of that period you are not satisfied for any reason whatsoever I will personally refund you same day.. And not "refund" as is, it takes weeks, you have to fill out 6 different forms, ring someone, send a text message, get a verification code. None of that, simply drop me a message directly and I will take care of it.

That's just how much doing a good job for you means to me, I am dedicated to making this amazing for you. Join today, I promise it is the best decision you will ever make for your coaching business.
Need More Info?
Take a look at the questions below or use the wave icon in the bottom left corner to get in contact.
You get your very own branded app, no Kahunas branding. In the Google Play & Apple App Store you have your own page with your logo, name, description, it's 100% yours.
Yes, you can use our Kahunas branded app with any plan.
We get 99% of all apps live within 30 days.
All you need is an Apple developer account, this costs $99 USD per year. Once inside Kahunas we have help videos to guide you through how to set this up.
No, we do not charge your clients directly or take any commission, you connect your Stripe or PayPal for payments.
Yes you can have in app payments for any of your services and we will set this up for you.
This would make us very very sad but yes of course. We want you to love Kahunas but if for any reason you need to cancel you can do so no questions asked.
Yes you can upgrade anytime directly from your dashboard.